My Home-Built Solar Panel Projects
Free electricity from the sun
I am a person who loves to build things. I'd rather build something than buy it, if I can. Even if it something inexpensive, I like the challenge of figuring out how to build it myself, rather than just buying it and being part of the mindless consumer culture. If an item is really expensive, like solar panels, then I have a monetary incentive to try to build it myself, as well as the challenge. For a long time I thought solar panels were just too difficult for me to build. After doing lots of research, I discovered that they aren't that hard to build at all. I discovered that it is not only possible to build them myself, but I can build them cheaper than I can buy them. These pages show exactly how I did it so you can do it too. Once I had solar panels, I wanted to make them follow the sun for maximum power production. So I built a solar tracker too. I'll add more projects as I build them.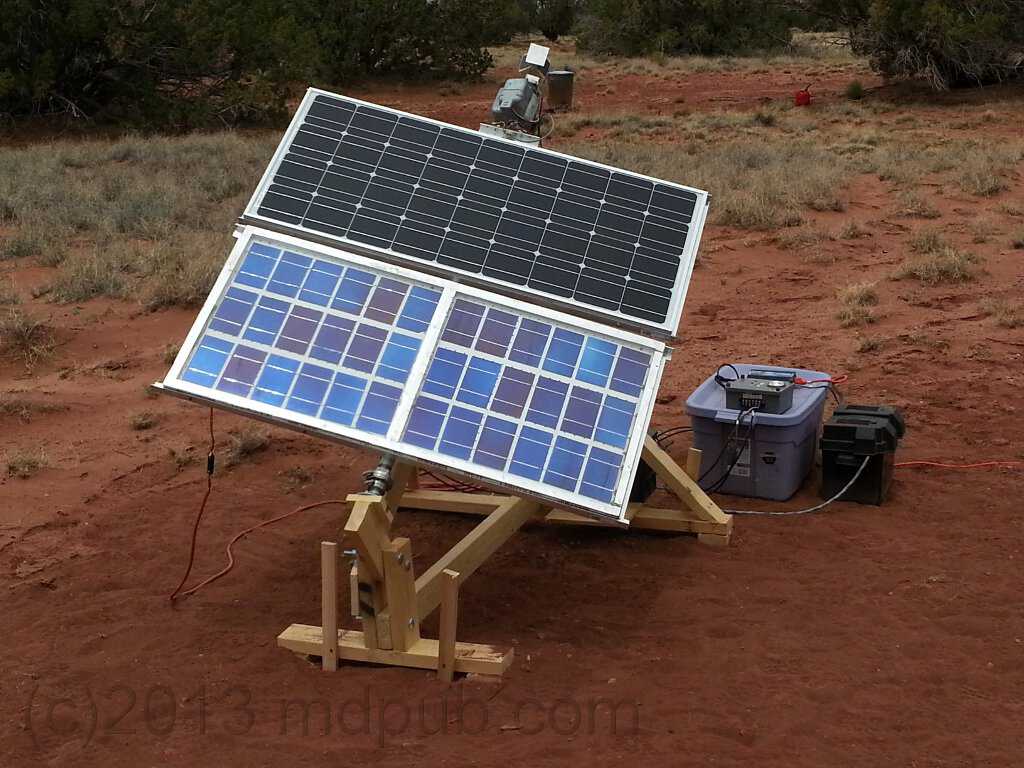 This is my Suntracker. It is a motorized platform to keep my solar panels pointed at the sun. It is based on an old antenna rotator, and driven by a small computer module. It has been tested on my remote, off-grid Arizona property, and works great. I have uploaded all the information on how I built it, and how you can build one too. Check it out.

Click here to see how I built the Suntracker.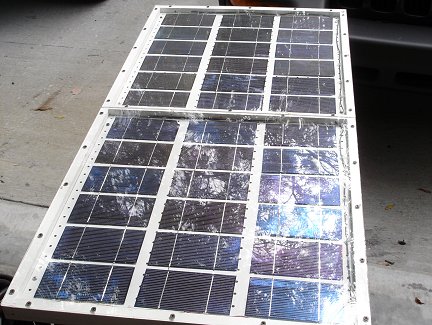 My first home-made solar panel was a 60 Watt, 12 Volt unit I built a few years ago so I would have power on my remote, off-grid property. It still serves me well today.

Click here to see how I built the 60 Watt panel.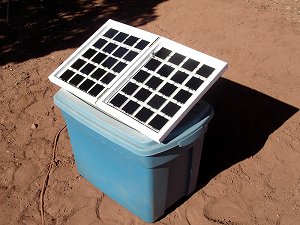 My second home-built solar panel is a folding 15 Watt unit. I wanted something smaller and more portable for when I was travelling to remote places and only needed a little power.

Click here to see how I built the 15 Watt folding panel.